What Do You Learn in Communication Studies?
Communication Studies is the interdisciplinary study of media and human communication through theory and practice. Students in Communication Studies at McMaster learn about a wide range of topics:
Traditional and social media, technology and popular culture; 

Public relations, advertising and professional communication; 

Social movements and activism;

Identity and representation, including gender, race, ethnicity and religion; 

Political economy and media organizations;

Law, privacy, intellectual property, and policy;

Interpersonal communication; 

Systems of power and oppression
In the Communication Studies program, students learn how to facilitate conversations within diverse publics, conduct presentations, solve problems, work collaboratively on teams, manage projects, think reflectively and critically, write for diverse audiences, and produce commentary on current events and the news. Our Communication Studies graduates have gone on to lead successful careers in public relations, entrepreneurship, law, marketing and promotion, education, journalism, the civil service and arts organizations. Some have even started their own non-profit organizations and businesses!
Students wishing to enter into a Communications major will apply at the end of their first year. Application for Admission to Level II will occur in mid-March on the Mosaic student information system. Visit the 'Choosing Your Program' guide for more information.
Introducing Strat Comm
StratComm is an annual competition, organized by the Communication Studies and Media Arts Society, where teams of students work with real businesses to develop comprehensive marketing and communications plans that meet real business goals. Each team presents their plan to a panel of judges, who then decide the winners.
About First Year
Students entering into the Faculty of Humanities in their first year take a general program. This allows students to explore various options and experience a wide range of courses. At the end of the first year, students can then choose to major in a Communication program.
Find a Humanities Expert
Researchers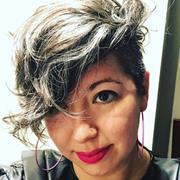 Dr. Lyndsey Beutin
Tenure Track, Communication Studies & Media Arts
Critical media and race studies, African diaspora studies, surveillance, social movements, racial justice and redress, media ethnography, critical NGO studies, memory & museum studies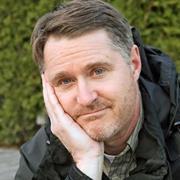 Dr. Philip Savage
Permanent Teaching, Communication Studies & Media Arts
Communications, Media, Production
Dr. Paula Gardner
Tenure, Communication Studies & Media Arts
Digital Studies, Media & Cultural Studies, Feminist Science and Technology Studies, Multimedia & Biometric Art Practice